Capture Hoods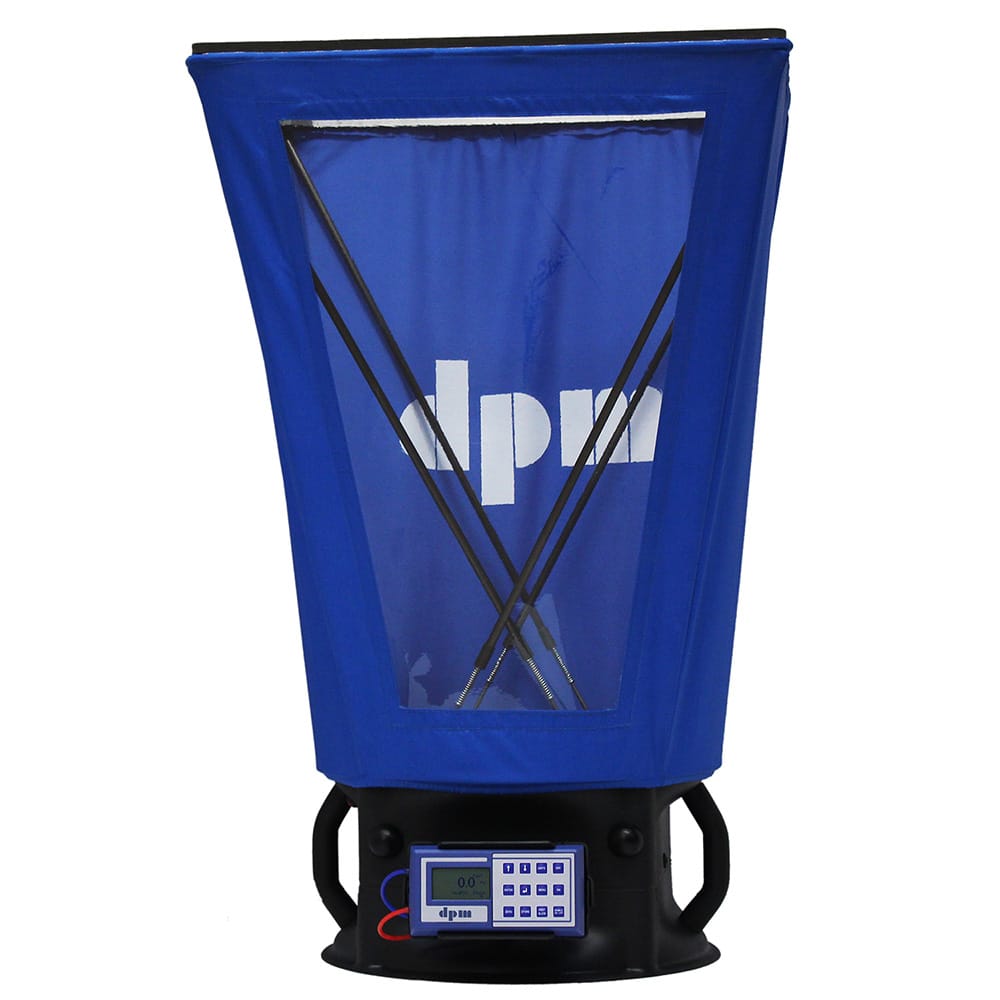 Our range of Capture Hoods can be used for measuring volume flows through HEPA filters, grilles vents, diffusers and other terminal devices.
The Air Balancing Kit 2 is the latest, most comprehensive product launched by DP Measurement specifically for the modern commissioning engineer. The kit includes a dpm hood that uses a simple and effective differential flow grid and a TT550 'V' Series Micromanometer. Together they can be used for Volume, Pressure and Velocity measurements. The Air Balancing Kit 2 has many unique and innovative features including: unique transparent front panel , ergonomic handles, redesigned base unit, and our unique low flow adaptor kit enables volume measurements starting from 5 l/sec up to 1000 l/sec, manual storage button and only weighs 3.8kg. The kit includes a 600×600 mm canvas with a transparent front panel and a frame. We can also supply 400×400 mm, 600×1200 mm, 900×900 mm, 1200×300 mm and 1500×300 mm canvases with transparent front panels. The 400×400 mm canvas is available as a tall or short hood. We can also offer in-house training on DPM products.
Dwyer Smart Air Hood – The SERIES SAH SMART Air Hood is a revolutionary air flow hood, made with rugged polymer construction that represents the smallest and most aerodynamic design in the industry. Featuring Wi-Fi direct communication, with a range of 200 yards between the hood and a handheld test instrument.
The DBM 610 is an electronic flow meter custom designed to check the air volume from diffusers and grilles which can be used with a range of optional different sized hoods.
The PH731 is a multipurpose electronic air balancing instrument primarily used for efficiently taking direct air volume readings at diffusers and grilles. This lightweight, ergonomically designed capture hood kit saves time and money by combining multiple measurement tools into one package.